1
IL SITO WEB DI
A.B. STATION - ROMA
a cura di
Adriano Rossi
THE A.B. STATION - ROME'S
WEB SITE
by
Adriano Rossi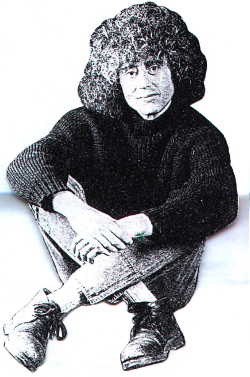 ---
BACK TO THE ITALIAN VERSION OF THE SITE
click here
---
Welcome to the ANGELO BRANDUARDI STATION-
ROME's Web Site!
This site is unofficial and the A.B. STATION is not an Official Fans-Club.
As a private enterprise, it has already been communicated to the Official Angelo Branduardi's Fans-Club of Milan. The A.B. STATION is a reference, a station, a stop to the web users looking for information, curiosities and news (not necessarily and only 'last' news) about Angelo Branduardi.
'Station' stands for a 'stop', after so much surfing or touring and 'troubadouring' (themes which are present in many Branduardi's songs). It represents a place where you may stay, relaxing and entertaining yourself by the coloured world and music of Branduardi.
'Station' stands for a point from where you may communicate or to which you may send some messages. That means 'friendship' and 'new contacts' by knowing further interesting subjects, both tied to the world of Branduardi or to classical or light music and to several other topics...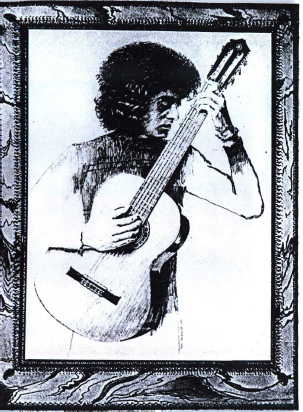 ---
Angelo Branduardi as painted in the late 70's by Paul Buckmaster, his first arranger...
---
Last (but not least), 'Station' stands for the a 'very well known side of our human character' - which Rome, as a town and as a people, is said to own - that is "laziness". This is the reason why the A.B. STATION's logo is a friendly and casual 'Angelo Branduardi' sitting, still and not playing any instrument at all... Joking apart, just relax and share -if you like to - this web site!
If you like to see the official home page of Angelo Branduardi (where you will find other 'links' to some Unofficial Branduardian Sites cured by other 'Angelo Branduardi's Friends'), CLICK HERE.
Otherwise, to write to A.B. STATION CLICK HERE.
---
The A.B. STATION - ROME's Web Site has been visited
times since July 4 1997.
Last Updated 09/17/1999
Site still in progress...
---
LinkExchange Member

'); //-->