Cat calendar 2013
ebook, illustrated by Evelyne Nicod

18 months, July to December 2012, and full 2013. Below, a sample.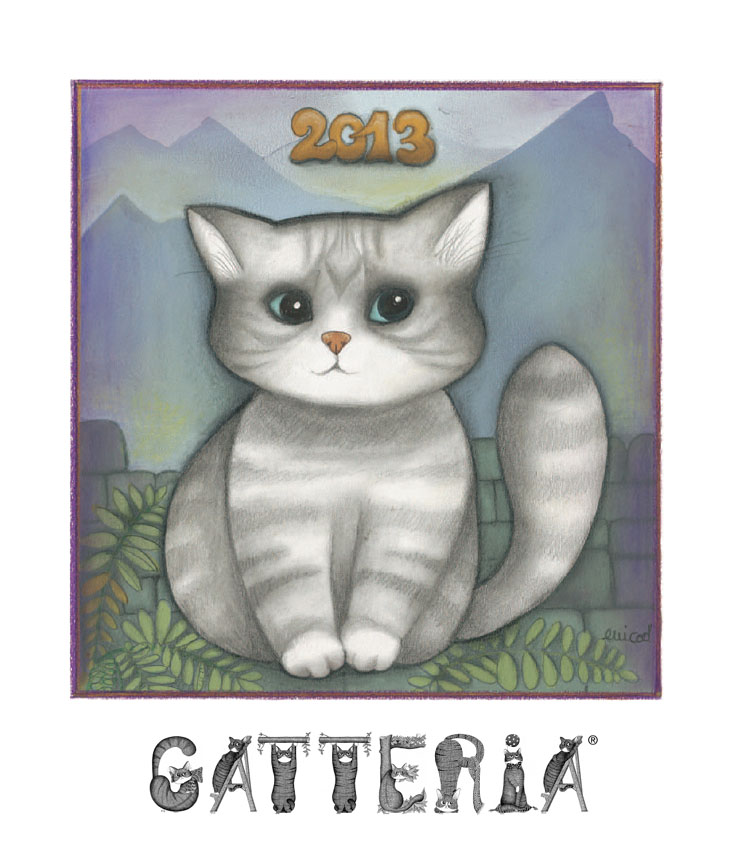 Ebook in .AZW . If you do not own a reader, you can download one free for PC (or Mac, iPhone, iPad, and Android phones) on their site.
Book can be bought HERE or looking for "gatteria" with their search motor.
On the same page, you can dowload a free sample (see below)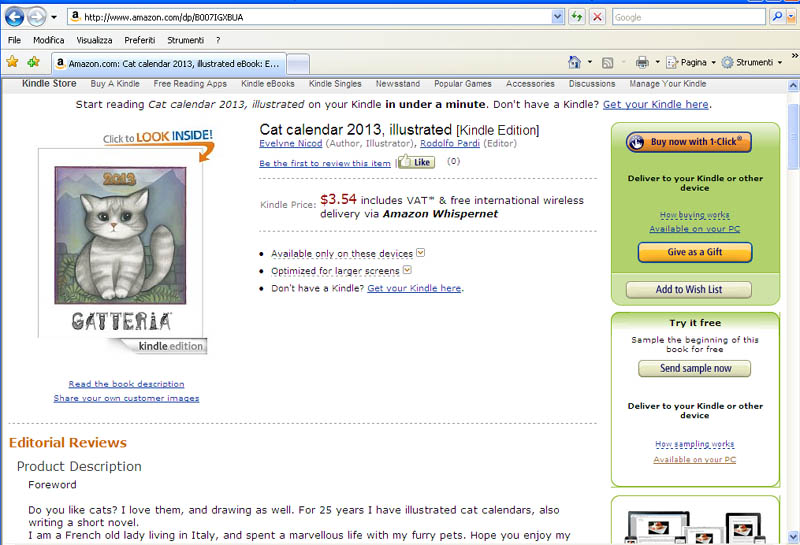 On PC you will see color illustrations, while on the real ereader it will depend on model. It is suitable for smaller 6" monochromatic display. Better on portrait mode, to see illustrations full page.

Cat calendar 2013
by
Evelyne Nicod

Gatteria
Milano
Holidays are US legal federal holidays established at time of publication, March 2012.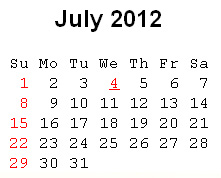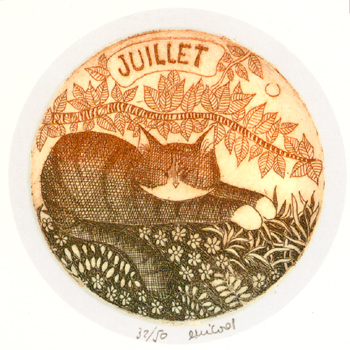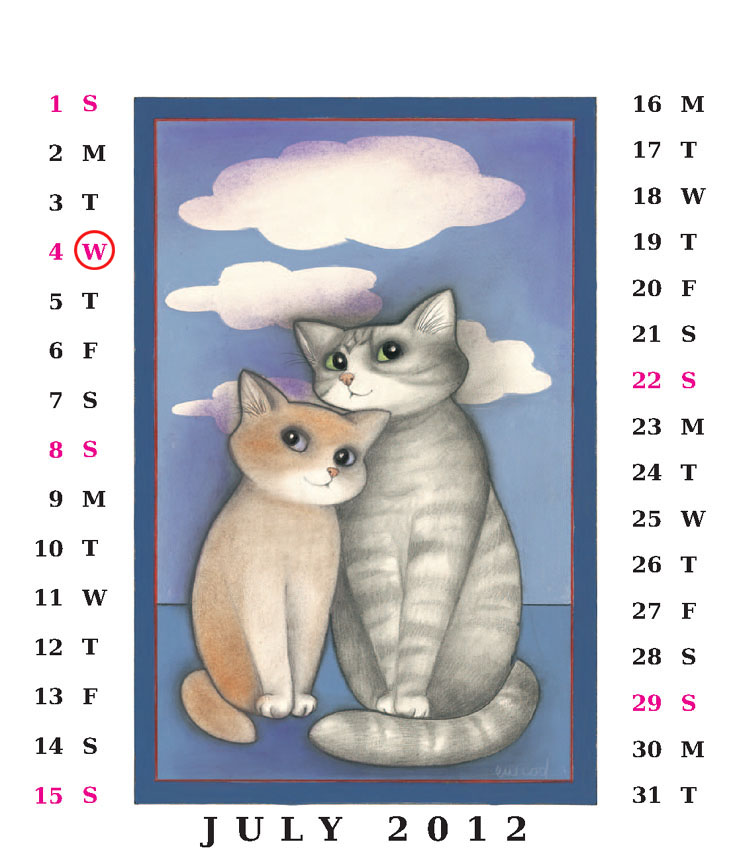 [ ebook ] [ Home ] [ Acquisti ] [ e-mail ]



Copyright © Evelyne Nicod 2012.Tutti i diritti riservati. All rights reserved Per dettagli vedi (for details see): Copyright statement '); //-->