"Carmina" - 1996 MC(autoprodotta)
"Ludus Venti" - 1999 CD(Lizard)
"Muliermala" - 2000 CD(Ethnoworld)

Muliermala (4'27") -MP3-
Carmen Tabernarium (2'10") -MP3-
Arachne's Clew (3'11")-MP3-
Bransle de Vent (4'07")-MP3-
Winter's Ballade (4'17")
Ludus Venti (4'47")-MP3-
Windsong (3'38")
Quasi una Danza (3'21")-MP3-
Lacrymae Coeli/Le Briche (5'45")
Il Colle e la Luna (4'30")


(2000-Ethnoworld)


Alcuni brani sono disponibili anche su


L'elenco dei negozi che distribuiscono il CD può essere richiesto a
E-Mail: inchanto@tin.it
E-Mail: info@map.it
Marco Del Bigo – chitarra classica e folk, bodhràn, arpa, percussioni (darbouka, djembé, dholac), cori
Michela Scarpini – voce solista, percussioni
Raffaele Giannetti – flauti dolci (soprano, contralto, tenore, grande basso), tin whistles, traversiere
Cesare Guasconi – ghironda, dulcimer, tastiere, arpa, cori
Daniela Rossi – violino
Franco Centamore – contrabbasso
e con
Franco Barbucci - violino

InChanto, con "Muliermala", intende proporre un viaggio musicale attraverso una parte della Toscana senese: la Val d'Orcia. Ma il senso vero della proposta è quello di visitare non solo paesaggi naturali uniti dall'immaginario filo della via Francigena, ma una particolare condizione dello spirito che ad essi si lega. Si tratta infatti di imparare a riconoscere dei "luoghi invisibili" che incantano, che stregano, dei labirinti senza mura e senza uscite, senza nessuna Arianna che porga il filo: il rischio, come suggerisce il titolo del lavoro, è quello di rimanere intrappolati in una ragnatela.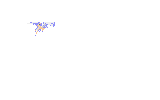 The intention of InChanto is to propose, with "Muliermala", a musical journey through a part of siennese Tuscany: the Val d'Orcia. The sense of the proposal is to explore not only the artistic or natural landscapes, but also the particular state of the spirit that is connected to them. That means learning how to recognize enchanting "invisible places", cobwebs, labyrinths with no wall, no exit, with no Ariannas. However, the discovery of towers, bell-towers and castles can be adapted by pilgrims that, like Italo Calvino's Marco Polo, want to take their journeys sitting on a comfortable arm-chair.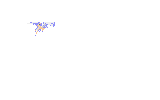 L'intention d'InChanto est de proposer, avec "Muliermala", un voyage musical par une région de la Toscane siennese: le Val d'Orcia. Le sens de la proposition doit voir, explorer les horizontaux pas artistiques ou normaux, plutôt que l'état particulier de l'esprit qui est relié à eux. Cela signifie pour apprendre comment identifier " les endroits invisibles " enchantants, labyrinthes sans le mur et aucune sortie, sans Ariannas. Cependant, voyageant à la découverte des tours, les cloche-tours et se retranche des ajustements aux pélerins qui, comme le "Marco Polo" d'Italo Calvino, veulent prendre leurs voyages se reposant sur un fauteuil confortable.
In preparazione "Amors"







Contatti: via Cassia, 39 - 53023 Castiglione d'Orcia (Si) tel. +039 0577- 880154


'); //-->