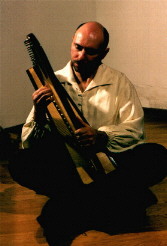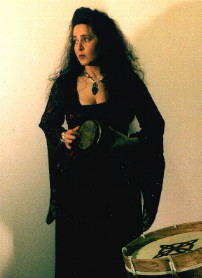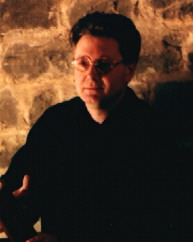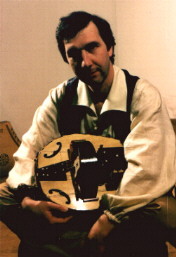 '); //-->
Marco Del Bigo – guitars, bodhràn, harp, percussions, choir
Michela Scarpini – voice, percussions
Raffaele Giannetti – recorders, tin whistles, baroque flute
Cesare Guasconi – hurdy-gurdy, dulcimer, keyboards, psaltery
with:
Daniela Rossi - violin
Franco Centamore - double bass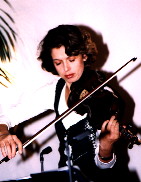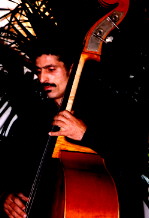 The InChanto's musical experience is therefore inspired by the presence of a particular land; and if the tuscan musicians propose this journey, they well know that going along these areas means discovering a part of the soul that men little by little have left to things. Once more, there is the attempt of recovering literary and musical traditions from different times and cultures, from the latin and mediterranean to the celtic, that in Tuscany have met during centuries: the one of InChanto would like to be the model journey of people recognizing in his own land the land of everybody.
InChanto was born in the summer of 1993 with the intention of proposing a fusion between ancient and electronic sounds and instruments. Afterwards, feeling the need to go back to acoustic and essential resonances, the group introduces historical instruments as the hurdy-gurdy, the baroque flute, the dulcimer and the bodhràn, that have reduced the importance of electronic. In this context, very important are the recent lyrics in fifth and sixth century italian, in latin and french.


Discography:
Pavane - "Carmina" (1997-demo)
InChanto - "Ludus Venti" (1999-Lizard/LS01)
InChanto - "Muliermala"
(2000-Ethnoworld)









Contact us to:
via Cassia, 39 - 53023 Castiglione d'Orcia (Si) - Tuscany / Italy Tel. +39-577-880154
E-Mail: inchanto@tin.it

This Italian Music Web Ring site owned by Cesare Guasconi.
[ Previous 5 Sites | Previous | Next | Next 5 Sites | Random Site | List Sites ]

'); //-->